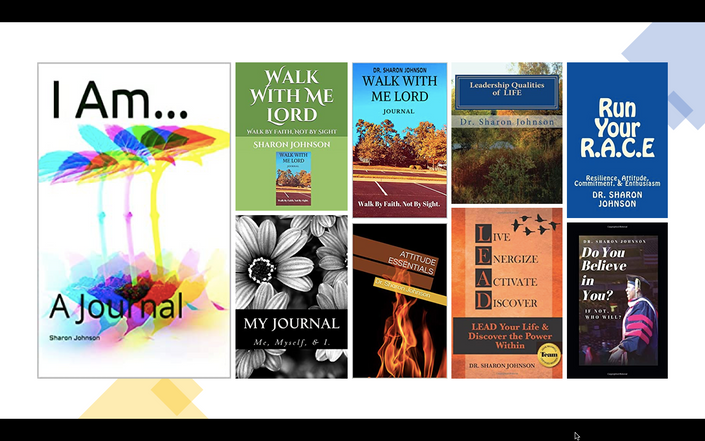 Comtivate Writers Club
Live on Purpose: Write Your Own Book
Have you ever felt like you have got this story that must be heard and you want to tell so deeply? Every time you move, something in you move and you get the feeling that "I've got to tell this story". You and I have had so many experiences in our lives, some with pain, some with pleasure. We know what we feel deep in our hearts.
So ... what's your story?
OK, so it's not a story, it's an experience. Maybe it is the experience of growing up and experiencing things that others may have or have never experienced. Maybe it is a current experience that you never expected.
Maybe you realize that you have the potential to change the lives of others and you have a systematic approach to transform lives and it could be a course.
Maybe it is an accomplishment that you have made, but there were some things you had to do to be successful in that accomplishment. You look back and you cannot believe you did it.
Millions of people are stuck in some of these circumstances and some are thinking:
I don't know what to do.
I am not sure what to write about.
I just do not know where to start.
I am not sure if anyone will read my book.
My book may not sell.
People may think I do not know what I'm talking about.
How will I know what to write about?
Who can help me with that?
I cannot afford to write my own book.
I just do not have the time right now
.. And the excuses go on and on and on BUT no more!!! You have landed in the right place. Together we can land that plane safely.
I have heard so many people say in my coaching sessions, or just in conversations, "you have no idea all the things I have been through, I can write a book". Have you ever heard that? or Have you ever said that to anyone? I used to say that before I start writing my books. Once I started writing I could not stop writing. This is why I have started the Comtivate Writers Club to get people to feel excited, maximized, and fully potentiated.
Why not tell your story? Why not share your experience? How else will the world know about you? What if the story you told today can save the lives of many tomorrow? Why would you not tell you a story and save somebody? Why not share those successes that made you into this great person you are today?
READY TO WRITE YOUR BOOK AND STEP INTO YOUR CALLING?
I believe that if you are reading this, then it's time to write your book.

There is a time for everything, no matter what we are going through in life.
So when you're thinking of writing a book, it can be so overwhelming. You have all these great ideas but you're just not sure where to start. So many great books are out there and you may be thinking, "Who will read my book". Let me tell you this, you're a book is waiting for you.
I write books for people I would never meet. Interestingly, I end up meeting so many new people just because I wrote my books.
In the Comtivate Writers Club you will have all the support and all the assistance that you're going to need to make your book come alive. If you know me by now you know I do everything with vibrancy. I am super excited about life because I know that it is the best gift ever! We are created as masterpieces for a purpose and until we tapped into that purpose, we are not being our full potentiated selves. Right now is the best time to write.
In this program I will help you to tap into your psychology, your passion and your purpose, and I will get you to take from you all that you have been holding onto and put this in a book. This writing club is not for the faint of heart. This writing club is a program that is designed for you in mind. Holding onto your gifts and talents will not allow you to be your fully potentiated self. Writing your book will help you to give birth to new thoughts, new energy, and a brand new revitalization of your mind.
The world is waiting for you. Live, energize, and activate and discover your potential.
Sharon
When I wrote my first book I was very scared. Then I wrote my second book. Then my third book, then my fourth book, then my fifth book. Each time that I wrote I grew. I experience this personal self exhilaration. Knowing that my book was on that shelf and that there was someone that would benefit from my book gave me all the joy I needed. That is the joy that I want you to experience in this Comtivate Writers club.
There are two great days in our lives. It is the day that we were born, and the day when we know why we were born. If you are reading this it is time to step into your WHY?
Why would you even think of writing a book? You tell me why...
WHAT ARE THE REASONS TO WRITE YOUR BOOK?
You are the captain of your ship.
You are the master of your soul.
Why wouldn't you share your story?
Can you mystery come from your misery?
Can your Rejection become Redirection?
Your story is the biggest thing that will impact people in their lives.
Your life will change as you continue to maximize your potential.
You have the greatest opportunity to create a legacy because of your destiny.
You will be known as an expert of the experience in your field.
Move out of your comfort zone into your creativity zone.
You are created as a masterpiece and your destiny with a purpose through faith.
God does not call the qualified, He qualifies the Called.
Live your best life
You can save someone's life
Testimony
Where do I begin! Working with Dr. Sharon's has been met with such great growth, accomplishments, and results. I'm absolutely happy that I booked her as a coach. Since working with her, I have launched an online school and published a book. Her heart of gold and value that she adds to you gives you the energy and motivation to complete your goals. Dr. Sharon coaching services are golden. She challenges you while encouraging you. She is genuine and certainly gifted in the area of coaching. I'm so happy to work with her while seeing the results that I was not able to achieve alone. This by far is the best investment I made in myself and business.. and with tangible results. Thank you Dr. Sharon.
~Sylvia
WHAT DO YOU GET FROM THE COMTIVATE WRITERS CLUB?
1 Book / eBook - Book support Monthly Mentorship on Self-Publishing

Before and After - Editor % Scoring Report on:

Readability Statistics - counts, averages, and readability

Correction - spelling and grammar, refinements (conciseness, punctuation, and vocabulary

Similarity - online check if 3% of text is similar to online resources

Discount for additional books / ebooks

Scheduled 1:1 Coaching on Journaling, Editing, Title , Chapters, (optional)

Professional editing or as needed not to exceed 4

A complete formatting of your book with the best quality

How to create Book cover (optional) Create Your Own or Get Assistance (additional pricing)

Amazon and Kindle publishing

Additional Resources from Comtivate Academy

Unlimited text and email

3-6 Months Turnaround time
***Based on Book averaging up to 40,000 words and Writer has a draft.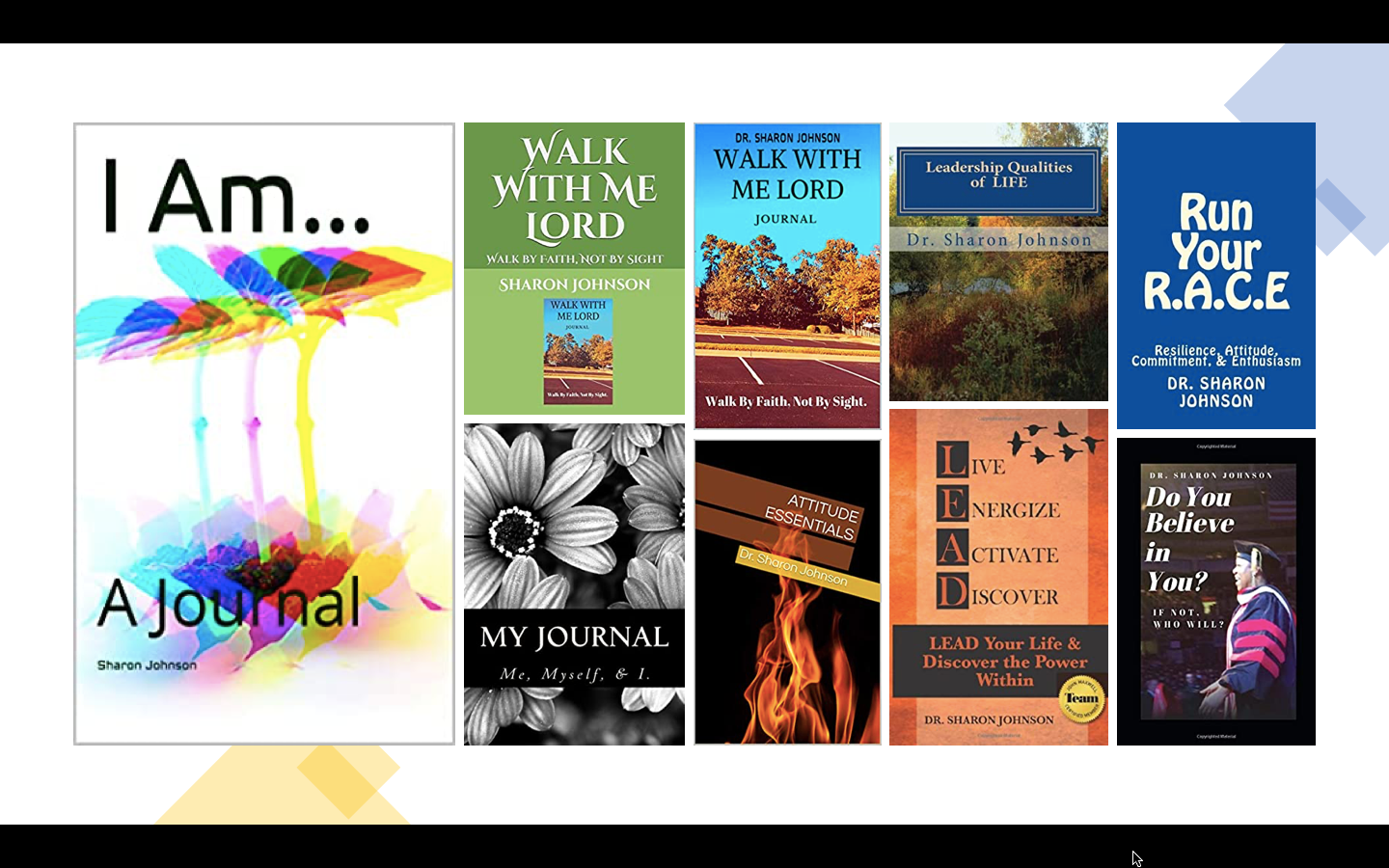 AVERAGE COMPLETION STRATEGIES TO WRITE YOUR BOOK
5000 words double-spaced = 20 pages
10,000 words double-spaced = 40 pages
15,000 words double-spaced = 60 pages
20,000 words double-spaced = 80 pages
30,000 words double-spaced = 120 pages
40,000 words double-spaced = 130 pages
Your Instructor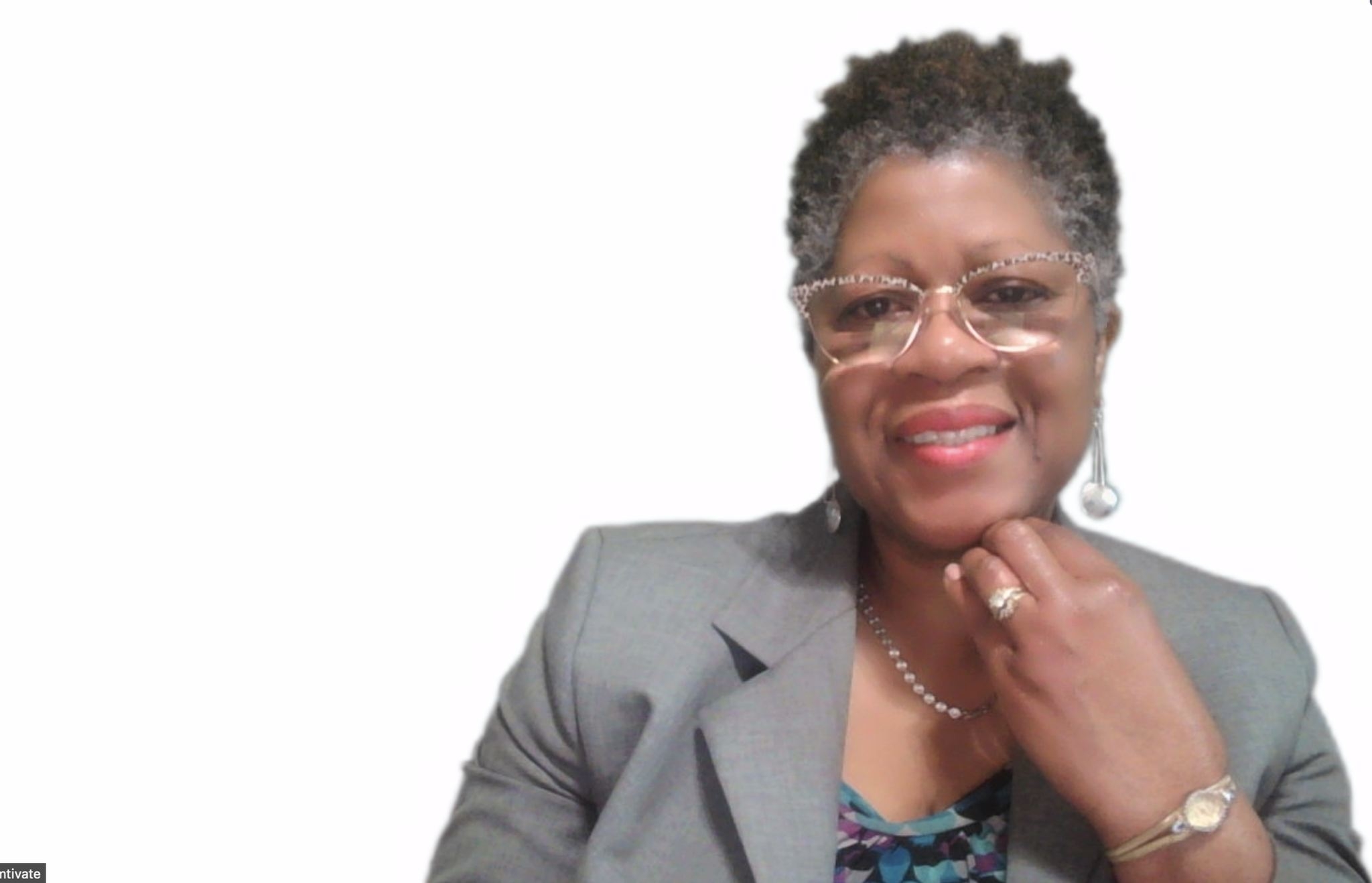 Are you looking to change your mind and life spiritually, emotionally, and experience any kind of transformation? Do you need to be ignited with pure energy and applicable motivation? Looking to engage your workplace? Maybe you or your teams desire to be their best selves and to maximize God-given potentials? Have you been dreaming to have more influence? Are you going or growing?
Then Stop! …Make a decision to have Dr. Sharon Johnson at your next event and experience the transformation.
Dr. Sharon Johnson is the CEO of Comtivate Leadership & Development LLC.. Dr. J. is a Doctor of Business Administration. Her published dissertation was Leadership, Motivation, and Job-satisfaction in the Workplace - a Phenomenological Research Study. She has been in leadership for over 24 years.
In her passion for helping others, Dr. J serves others with her academic and professional expertise online and on ground through coaching, workshops, and leadership trainings. In February 2016, Dr., J started her International leadership missionary in Paraguay with renown world leadership expert, and mentor, Dr. John C. Maxwell. She is a Youth Leadership Coach and teach students leadership principles and "Leadership Experience" trainings.
As an Executive Director of The John Maxwell Team, is certified to facilitate, speak, train and coach individuals and groups in the areas of leadership development, professional skills and personal growth. Trained and mentored by John Maxwell and mentors of his world-class faculty, she is equipped with the tools, resources and experience to help you and your team improve your productivity, performance and profitability. Whether you are looking for a facilitator for group workshops, corporate training in leadership, speaking, sales, or coaching skills for your leaders, or a speaker for your next event, she has first class access to exclusive content that is only available through a certified Executive Director of the John Maxwell Team to help you reach your goals and objectives.
Dr. J has trained and coached thousands of leaders and as Keynote Speaker and Workshop presenter in over 43 USA cities. Online and virtual sessions have been done with in Abilene, Alabama, Boston, Dallas, Fort Worth, Gulf Atlantic, Houston, Jacksonville, Louisiana, Lubbock, Mississippi, Nebraska, New Orleans, Oklahoma, Orlando, Rio Grande -TX, Suncoast-FL, South Florida and Virginia Beach. In addition, international coaching and training in Ascension, Paraguay- South America, Canada, and Jamaica. . She is the founder of the Prayership and Leadership group that coach women on how to Navigate a Life that Matters.
Dr. J. is a Certified John Maxwell Leadership Coach, Speaker, and Trainer, a Certified DISC Behavior Consultant, and Gallup trained Employee Engagement Ambassador. She is an expert at the John Maxwell Leadership Games and provides training to coaches worldwide.
I teach, I speak, I train, I think, I write. That is my story and I am sticking to it!Dr. J

Course Curriculum
Comtivate Writers Academy
Available in days
days after you enroll
Frequently Asked Questions
When does the course start and finish?
The course starts now and never ends! It is a completely self-paced online course - you decide when you start and when you finish.
How long do I have access to the course?
How does lifetime access sound? After enrolling, you have unlimited access to this course for as long as you like - across any and all devices you own.
What if I am unhappy with the course?
We would never want you to be unhappy! If you are unsatisfied with your purchase, contact us in the first 30 days and we will give you a full refund.