A VIRTUAL MASTERCLASS ON
LEADERSHIP, EMPLOYEE ENGAGEMENT & PERSONAL GROWTH
POWER GOALS
Understand the impacts of influence on your leadership
Discover your priorities
Embrace the mindset of adding value to people
Creating positive change and relationship building
Discovering the quickest way to gain leadership
How to expand your leadership through personal growth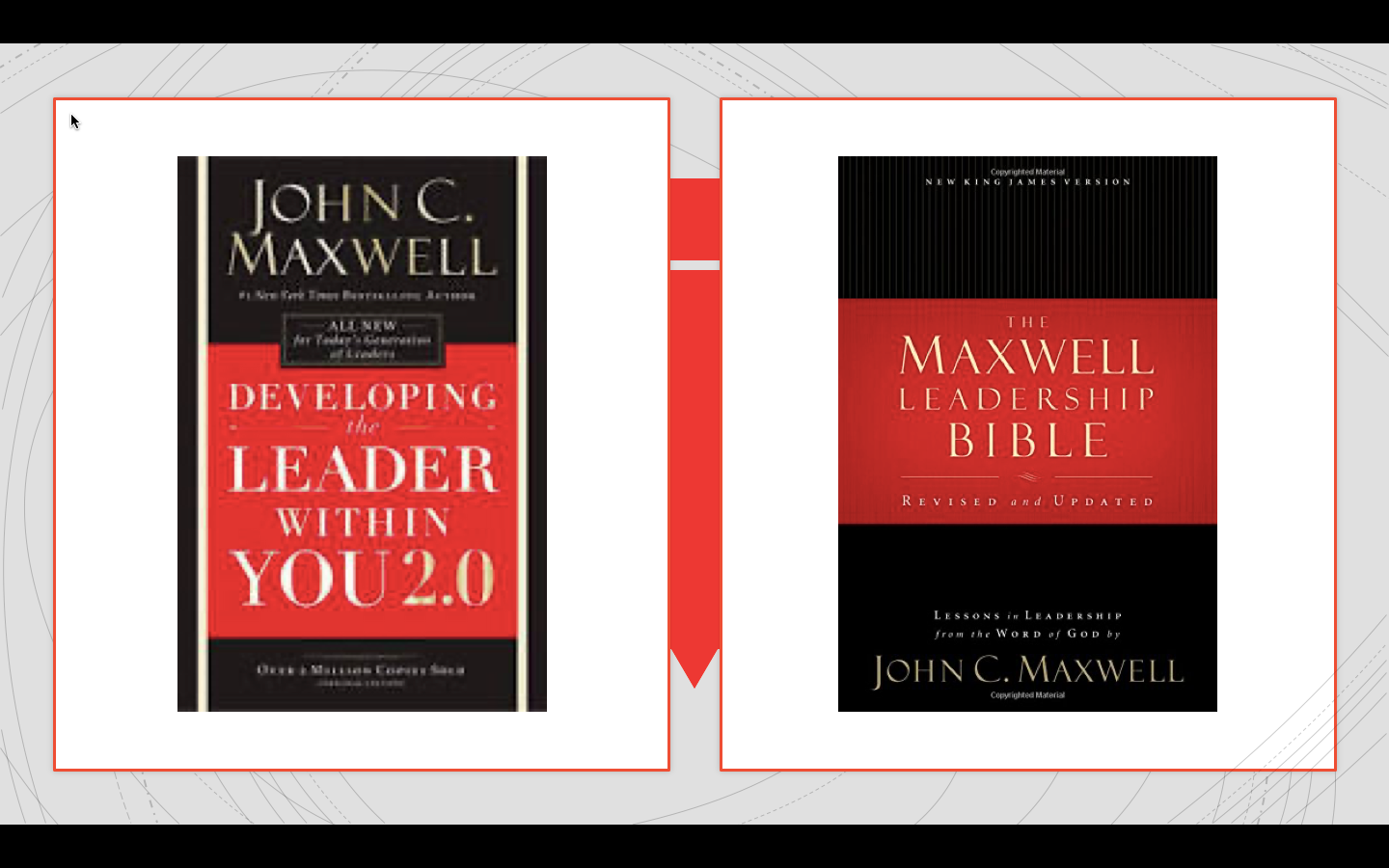 Are you a religious community? 
Can biblical principles optimize your
leadership, employee engagement, and personal growth?
Contact me for a customized schedule for your team.
Nights and weekends available
Group & 1:1 Coaching
PARTICIPANTS WILL RECEIVE:
An in-depth study of Developing the Leader Within You 2.0
A 69-page Participant Guide / Workbook
Synergetic Leadership Game Experience with customized Executive Summary
Certificate upon completion of the Mastermind Group
FREE Online Ebook: Run Your RACE and Online Access by Dr. Sharon Johnson
Leadership and Engagement Outline
How to Make S.M.A.R.T Goals Video
COURSE ACCESS DEVELOPING THE LEADER WITHIN YOU 2.0 Participants will receive Zoom information and materials self-access after registration
Available in days

days after you enroll

Developing The Leader Within YOU 2.0
LEARN 10 ESSENTIALS FOR DEVELOPING YOURSELF


1.   Definition of leadership: INFLUENCE
2.  The keys to leadership: PRIORITIES 
3.  The foundation of leadership: CHARACTER
4.  The ultimate test of leadership: CREATING POSITIVE CHANGE
5.  The quickest way to gain leadership: PROBLEM-SOLVING
6.  The extra plus in leadership: ATTITUDE
7.   The heart of leadership: SERVING PEOPLE
8.  The indispensable qualities of leadership: VISION
9.  The price tag of leadership: SELF-DISCIPLINE
10. The expansion of leadership: PERSONAL GROWTH
*****BONUS MATERIALS*****
*Get your FREE Leadership *Assessment from John Maxwell 
*Learn the proactive priority solution using the Pareto Principle Worksheet
*Three Rs Worksheet
*Gallup's Pyramidical Approach to Employee Engagement
EXPERIENCE THE POWER OF THE LEADERSHIP GAME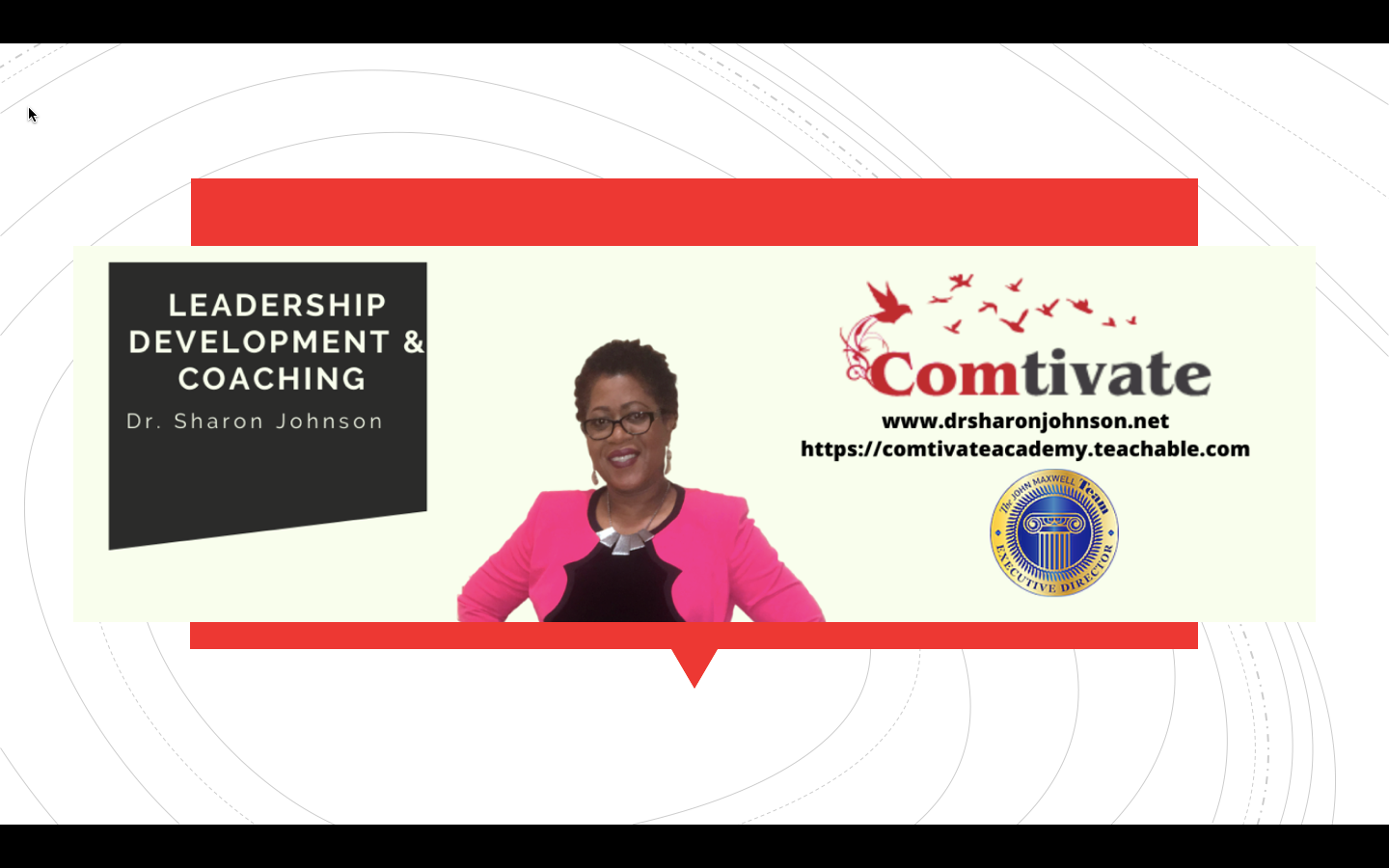 Dr. Sharon Johnson
As an Executive Director of The John Maxwell Team, I am certified to facilitate, speak, train and coach individuals and groups in the areas of leadership development, professional skills and personal growth.
Trained and mentored by John Maxwell and mentors of his world-class faculty, I am equipped with the tools, resources and experience to help you and your team improve your productivity, performance and profitability. Whether you are looking for a facilitator for group workshops, corporate training in leadership, speaking, sales, or coaching skills for your leaders, or a speaker for your next event.
Learn more Here about Dr. Sharon Johnson